Senegal
West Africa's Exotic Delight
Published in the Fall 2010 Issue of Canadian World Traveller
Text and Photos by Michael Morcos
Africa has many faces. The north is in stark contrast to the south and East Africa is a whole continent away from West Africa, where Senegal is located.
With all of their differences, there is a unifying mystical beauty in all of them, as my travelling companions and I discovered in Senegal.
On our weeklong trip, we would only touch the surface of this intriguing country. It began and ended in Dakar, the intriguing capital city of Senegal.
Our travels were mainly in the northeastern part of the country where we visited the slave island of Gorée, the colonial city of St-Louis, the towns of Mbour and Joal-Fadiouth and a small village in the Sine-Saloum river delta.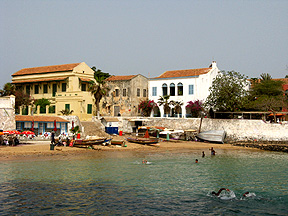 Intriguing Dakar
The name Dakar conjures images of far of mysteries lands. It is famous for its Paris-Dakar overland race and it brings me to images of French colonial era. But there is much more to this large and rapidly growing metropolis.
The population of the Dakar metropolitan area is estimated at 2.5 million people and is the country's major administrative center, home of its national assembly and Senegal's Presidential Palace. It is also Africa's most westerly major city.
The main attractions in Dakar include many colourful street markets, the Dakar Grand Mosque, the slave island of Gorée and the amazing African Renaissance Monument.
Île de Gorée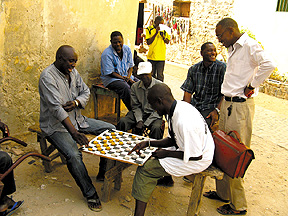 The island of Gorée was for me one of the most interesting highlights on our tour. A short twenty-minute ferry ride brought us to one of the most western locations in Africa.
The island was like a walk back in time. There were no cars, buses, scooters or any gas-operated vehicles.
What we found were cobble-stoned streets; old French colonial architecture peopled by a happy smiling community; Senegalese arts and crafts markets; and an easy going laid-back attitude you would not find in Dakar.
Ironically, the slave trade was the major reason for the island's existence. It was from this island that tens of thousands of slaves made their way to the new world. Gorée Island would be their last sight of Africa.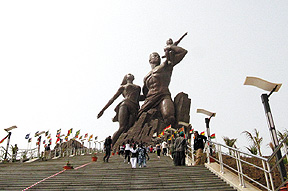 African Renaissance Monument
The African Renaissance Monument, a 49-metre-tall bronze statue, looks westward over the Atlantic Ocean on the outskirts of Dakar.
The impressive statue was commissioned by the present-day president Abdoulaye Wade to commemorate Senegal's 50th anniversary of the independence from France. 
As the tallest statue in Africa and one of the tallest of its kind in the world, it is an outstanding landmark of Senegal.
Senegalese Wrestling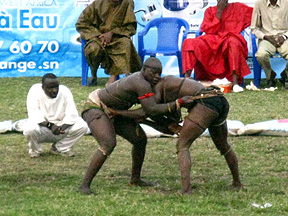 One of the most popular sports is Senegalese wrestling. It is an old sport that signified manliness and brought honor to a person's village.
This form of wrestling is also practiced in many West African countries, but blows to the body are allowed in Senegal.
Athletes train very hard but also believe in the luck factor and will perform voodoo or black magic rituals before each match.
Our brief visit to one such match was funny to the point of being hysterical. Combatants from each club backed by perspective fans shouted insults and displayed various hostile body jesters.
Luckily, we were in the VIP section, which was fenced in on two sides. Senegalese wrestling is not only historic and extremely popular but also big business and champion athletes are considered celebrities.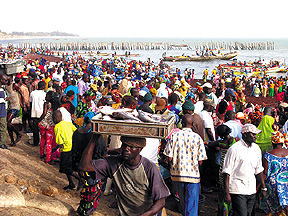 Fishing in Mbour
No trip to Senegal would be complete without a trip to a fishing harbor. However, my ideas of such harbours where much different than what we saw in the town of Mbour.
Firstly, there were no docks to speak of. Instead, dozens of small colourfully painted boats were hauled up onto the beach.
As for the fisherman, they were a hardy group that would venture many kilometres into the wide-open seas for days and would only return once their boats where filled. This is a very lonely and dangerous occupation, not knowing when you would come back and sometimes never coming back at all.
To say the least, the whole fish-landing scene was one of organized chaos. The Senegalese eat fish two to three times per day so the catch was quickly loaded on refrigerated trucks and sent across the country.
Of course there were the unpleasant sights and smells associated with such areas, however there were also many local ladies dressed in their Sunday best waiting to see if their husband would return that day. This was a daily event and an interesting one at that.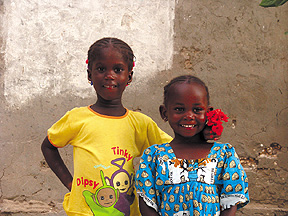 Twin Villages Joal-Fadiouth
Joal-Fadiouth are two small villages south of Dakar. Joal lies on the mainland, while Fadiouth can only be reached by bridge and boat. It was Fadiouth that intrigued me. There were no roads in or out and this isolation created a micro-culture of its own.
In Fadiouth, it seemed that everyone knew each other and life moved slower than anywhere I had previously visited. Groups of people were socializing throughout the village.
The men gathered in and around mosques, the women did their daily chores and the kids played soccer while most of the dogs laid asleep anywhere and everywhere.
Also, interesting was the graveyard that was shared by both Muslims and Christians. The bodies where never buried in pits but instead placed flat on the ground and covered by large amounts of seashells gathered at the river's mouth.
Baobab Tree
The majestic baobab tree is a symbol of Senegal and is found throughout the country. It is a true survivor of harsh conditions such as that found in Senegal and is a champion of storing water for long hot dry periods.
Because of it's moist wood, the baobab tree is deemed unusable and thus has been spared from being logged. Interestingly, the fully mature tree has many cavities at its base, which were traditionally used as graves.
Parc National de la Langue de Barbarie
The Langue de Barbarie is a small sandy stretch of land adjacent to the Atlantic Ocean close by to the city of St. Louis and an important sanctuary for thousands of migrating birds.
Although we were not there during the bird-watching season, we took a walk on the beach and then by the lagoon shores, which were still teaming with a multitude of colourful birds in every imaginable size and shape. 
The Other St-Louis
Although the French had established a trade port on the West African coast as early as 1659 at St. Louis, their participation in West Africa did not increase substantially until later in the nineteenth century.
It is from St. Louse that the French began their pan-African quest and became a major colonial power on the continent.
Today the city of St-Louis still has the appearances of its French masters in its buildings and urban structure. There are only a few French remaining in the city, most of them being tourists or more recent ex-pats.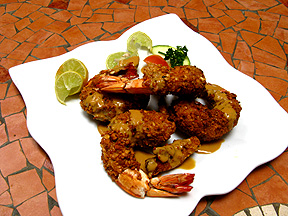 Besides the cultural aspects of Senegal there are several five-star beachfront resorts where one can find fine dinning, spa treatments and lots of beach and ocean activities.
The white sand and the hot dry climate are made for the all-inclusive crowd but that would only be half the trip. We managed to take in the best of both and enjoyed them equally and went home with fond memories of exotic Senegal.