Barbados
Island of Contrasts
Published in the Fall 2008 Issue of Canadian World Traveller
By Tania Tassone (tania@tassone.ca)
This easternmost island of the Caribbean is full of contrasts. On the west coast one finds ritzy homes overlooking calm, placid waters; on the opposite side, facing the Atlantic, waves crash against the rocky shore where die-hard surfers spend most of their days.
On the southern coast, tourists flock to the many white-sand beaches, restaurants, shopping malls and clubs, while the island's northern coast offers untouched landscapes, lush vegetation and impressive cliffs.
But this isle of contrasts has even more of them in store for the adventurous vacationer looking for something other than the average sunny destination!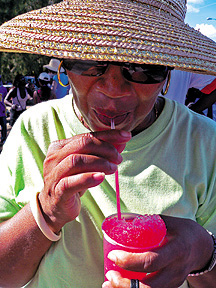 Island Culture
Barbados culture is predominantly West African with a sophisticated British influence. Barbados is relaxed yet refined, playful yet proper. It really sets itself apart from other Caribbean destinations, which are primarily Latin or Spanish influenced.
Though the Brits no longer yield the power, the island is truly British in nature – everything from the speech to driving on the left, from the obsession with cricket to the numerous English tourists and tea time in the afternoon in most hotels – is truly reminiscent of the island's colonial past.
Meet the Bajans
Contrary to its neighbor islands, Barbados has two very special rules. One is that there is a limit of all-inclusive resorts on the island and two is that there are no private beaches anywhere.
Not even native "Bajan" Rihanna could manage to delineate a private section of beach for her establishment.
The reason for these rules is remarkable – to encourage tourists to interact with locals and really take in the island's culture first hand.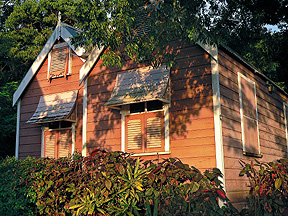 This way of thinking has never caused any problems, because unlike in other Caribbean countries, poverty in Barbados is much less present and locals are much less likely to pester foreigners. In fact, Barbados has the largest middle-class proportion of population of any Caribbean island.
It prides itself on the quality of its education system, which is free for all citizens through high school and Bajans really appreciate that they can interact on the same education and literacy level as those vacationing in their country.
A Real Gentleman
In fact, I was fortunate enough to meet Emerson, my magnificent taxi driver and guide for the week and one of the most knowledgeable and well-spoken men I have ever met.
And did he ever know the ins and outs of his country – everything from how to get out of a major traffic jam in downtown Bridgetown, Barbados' capital, to world politics.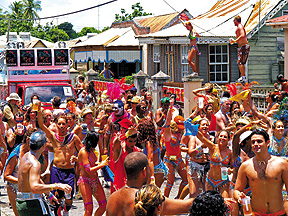 Caribbean Passion
That being said, there is certainly no lack of Caribbean zest and passion on the island. Reggae, calypso and soca music are heard through the streets and rum punch flows freely.
Tourists can really immerse themselves by spending the evening at the Bajan Roots and Rhythms dinner show – a true Bajan experience combining traditional food and drink, dance, music and heritage.
Flying Fish & Cou-cou
In addition to the many Bajan restaurants such as Brown Sugar on the south coast offering a smorgasbord of the island's favorites – macaroni pie, sweet potato and the national dish flying fish (they really do fly or at least glide over the waves with extended fins) and cou-cou (made from corn meal and okra) – there are many world-class chefs adding refined international flair to their menus.
Fish, due to the abundant marine life, is hugely popular on all menus.
Tourists should not miss out on the Friday night fish fry at the Oistins on the south coast. Little cabanas lined along the beach offer a choice of fried or grilled flying fish, tuna, dolphin, and marlin and much more as well as live entertainment and dancing under the moonlight.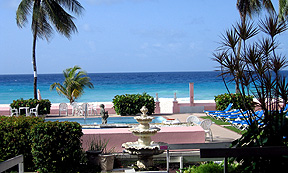 Life at the Gap
Another happening tourist spot is the St-Lawrence Gap, which boasts a strip of good restaurants, nice hotels, and lively nightclubs.
On my first night, I took a walk down the strip and ended up at Harlequin, a very quaint and welcoming restaurant playing lovely music and serving some of the best-seared tuna I have ever tasted.
The owner, a recent immigrant to the island from London, England is truly charming and makes all of his clients feel as though they are the only ones in the restaurant. Don't leave without indulging in the delicious bread pudding drowned in rum sauce.
Unparalleled Beaches
But as with any Caribbean island, the gorgeous beaches are what truly make Barbados an unforgettable vacation destination.
Long unbroken stretches of white sand, blue water, cooling breezes, and dramatic rock formations are what you can expect to find at any tip around the island. Some favorites include Accra, Bathsheba, Silver Sands, and Bottom Bay.
Things to do, Places to go!
As tempting as it might be to spend every minute basking in the sun on one of the island's beautiful beaches, there is so much to explore, as it truly is an island with everything.
Scuba diving, horse races, zip lining, historic sugar cane plantations, public gardens, island safari trips, Atlantis submarine tours, catamaran excursions, tax-free shopping in Bridgetown and surfing and windsurfing are among the island's pleasures.
Hunte's Gardens
I could have spent the entire day, if not a lifetime in Hunte's Gardens – a true paradise and ecological haven.
Having only opened a year ago, Anthony Hunte invested 24 months of his time into transforming this gully into an incredibly beautiful garden with many private and secluded sitting areas to just relax and take in the surroundings.
Anthony is incredibly knowledgeable about the flora and fauna and he would not hesitate to pour you a rum punch while you talk.
Luxury & Budget Accommodations
The island may seem a little pricier than other Caribbean destinations but a little research can lead you to a variety of accommodations ranging from gorgeous boutique hotels such as Little Arches to the largely commercial but stunningCrane Hotel and Southern Palms Beach Resort to numerous cheap bungalows and guests houses for rent on the east coast.
And for those wanting to have a destination wedding, there are several ideal locations for a perfect ceremony and reception – notably, Orchid World or the Andromeda Flower Garden.
Bajan Appeal
Overall, Barbados appeals to those who are looking for something a little more special than your average Caribbean holiday.
In a country of contrasts, offering a multitude of options to suit every vacationer's taste. You will find yourself wishing you could stay forever… or at least wanting to go back year after year!
For More Info:
Barbados Tourism Authority
105 Adelaide Street W. Suite 1010
Toronto, ON M5H 1P9
Tel.: 416-214-9880
Email: btacanada@visitbarbados.org
Website: www.visitbarbados.org