Czech Republic
The Heart of Europe
By Greg James
Published in the Fall 2006 Issue of Canadian World Traveller
Photos: CzechTourism (www.czechtourism.com)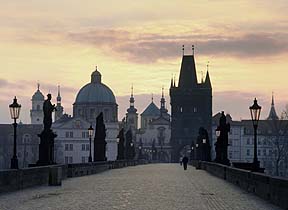 Today, the Czech Republic is a modern, dynamic country. But its rich history and relaxing atmosphere are the attributes that make it a unique destination for the leisure traveller and the ideal venue for international meetings, conferences or congresses.
Another compelling reason to visit to the Republic is that it lies at the very heart of Europe, making it easily assessable for visitors entering and leaving the country by air, rail, coach or car. And its historic capital city, Prague, is located in the centre of the country. This makes Prague the ideal home base for visitors as they explore the rest of this fascinating country.
Recent History
Constitutionally, the Czech Republic is a parliamentary democracy. On March 12, 1999 it became a member of NATO and on May 1, 2004, the country joined the European Union.
The country is proud of its reputation as a safe and welcoming destination for all travellers. This holds true for both the individual tourist and delegates attending a world congress. Indeed, in recent years, the Czech Republic has been host to a series of major international meetings that were all resounding successes in the eyes of both the organizers and the attending delegates.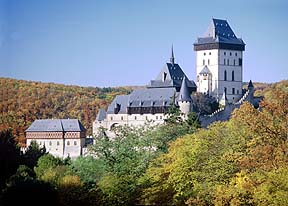 The Countryside
The Czech Republic boasts a glorious countryside crisscrossed by thousands of kilometres of hiking trails and dotted with an incredible number of cultural sites; picturesque historical towns; and world-renowned spas and wellness centres, where people of all ages come to relax and be rejuvenated.
These are only some of the many reasons why the Republic is considered by many to be one of the top ten European destinations.
World Heritage Sites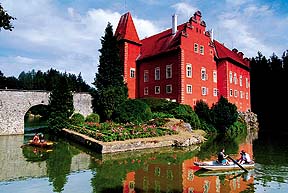 Twelve of UNESCO's world cultural heritage sites are located in Bohemian and Moravian cities or towns. This in itself is proof that, although it is a relatively small country, the Czech Republic has an abundance of attractions to offer the visitor. The historical centre of Prague was one of the first Czech sites to be included on UNESCO's exclusive list. And it's also one of the most popular among sightseers hailing from around the world.
The historical centres of both Ceský Krumlov and Telc are indeed magical places. Ceský Krumlov is a stunning example of a medieval town. Remarkably, its architectural heritage has remained untouched for almost 500 years. Telc is equally unforgettable. Its Renaissance Square, featuring massive archways, and its late-Gothic Chateau are not to be missed.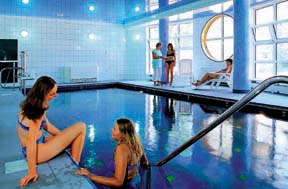 Invigorating Spas
The country's 38 spas are located in almost every corner of the Czech Republic. Several hundred springs and a seemingly endless supply of natural mineral-rich mud with marvellous healing properties place Czech spas among the very best in the world.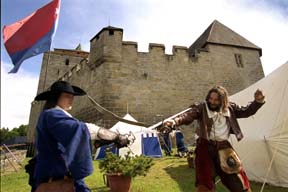 Outdoor Activities
The Czech Republic offers one of Europe's best networks of walking and cycling trails, with lots of catering and lodging facilities along the way! For the more adventurous or as a team building activity for visiting delegates, there is everything from white-water rafting to kayaking, rock climbing to bungee jumping, and hang-gliding to parachuting.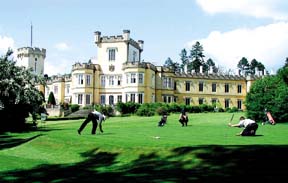 Golf & Business
For the golf enthusiast, a course is never far away. And as a highly popular congress and incentive destination, the Czech Republic also offers its "Golf and Business" program. This unique program combines sightseeing tours of the Czech countryside, guided tours of historical sites and rounds of golf played on some of the country's excellent courses, many of which were designed by world-famous golf course architects.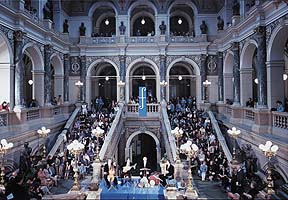 Music to Your Ears
Music lovers will find a multitude of concerts to attend. Everything from jazz to classical, rock to folk, and opera to hip-hop. Each spring, the Prague Music Festival kicks off in May. But that's just the beginning. The Czech Republic is alive with music all year round!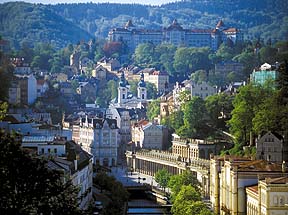 Culinary Highlights
Countless specialty restaurants, pubs and wine cellars cater to the needs of the independent tourist, as well as to those of organized groups of all types and sizes.
The wine-growing regions, especially Southern Moravia, produce an excellent range of wines including Rieslings and Svatovarinecke and special wine-tasting tours are increasingly popular. And let's not forget Czech breweries (several dating back their origins to the early 1600's), which produce some of the best beer in the entire world!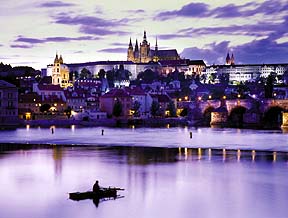 Prague Hotels
For the independent traveller, Prague offers a wide range of accommodations at extremely reasonable prices, as the Czech Republic is one of the most affordable destinations in the all of the European Union. And for large groups, the great number of hotel beds available in Prague and their affordable rates make it easy for conference planners to find suitable accommodations for all of the attendees.
Delegates can choose five-star, four-star or three-star hotels, as designated by European Union standards. The total capacity of Prague hotels is 7,632 beds in five-star hotels, 17,386 beds in four-star hotels and 21,395 beds in three-star hotels. All of these hotels are located five to 30 minutes at the most from the city centre, by subway, bus or tram.
For More Info:
Czech Tourist Authority – Czech Tourism
401 Bay Street, Suite 1510
Toronto, ON M5H 2Y4
Tel.: (416) 363-9928
Fax: (416) 363-0239
E-mail: info-ca@czechtourism.com
www.czechtourism.com
Embassy of the Czech Republic
251 Cooper Street
Ottawa, ON K2P0G2,
Tel.: 613-562-3875
Fax: 613-562-3878
Email: ottawa@embassy.mzv.cz
www.czechembassy.org
CSA Czech Airlines
2020, rue University, Bureau 2210
Montréal, QC H3A 2A5
Tel.: (514) 844-4200
E-mail: ymg@czechairlines.com
www.czechairlines.com