Tahiti
Islands in the Sun
Published in the December, 2003 Issue of Canadian World Traveller
Photos Courtesy of Maison de la France www.tahititourisme.com
Tahiti is, in fact, just one island in one of the five island groups that make up the 118 individual islands of French Polynesia!
The Tahitian group of islands, also known as the Society Islands, are breathtaking beautiful peaks and atolls strewn across the grand South Pacific Ocean. This is arguably the most romantic place on earth… warm breezes heavily scented with tropical flowers and fiery romantic sunsets, signalling the end of another magnificent Tahitian day.
Early Europeans explorers could not believe their eyes upon arrival here after months at sea. The veritable Garden of Eden they "discovered" was nothing the crews of those ships could have ever imagined to exist… glorious landscapes with arrays of stunning colours and rugged vistas, all surrounded by crystalline waters.
The Sister Islands
Tahiti, often called The Queen of the Pacific, and its sister islands are a mixture of volcanic "high islands" and low-lying coral atolls. The high islands have rich, fertile soil that supports a diversity of vegetation, like the magnificent tiare flowers which are woven into leis (flower necklaces) or worn in the hair. There are around 100 species of birds and abundant and diverse marine life.
The capital city of Papeete is located on the main island of Tahiti, while Moorea charms with her emerald mountains and sandy shores; Bora Bora captivates with her gentle lagoons of an unimaginable palette of blues and turquoises; Huahine, Raiatea, and Taha'a offer lush vanilla plantations and ancient maraes (temples); Rangiroa and the Tuamotus beckon divers with their untouched coral reefs and schools of marine life; and the remote Marquesas enchant adventurers with its rugged cliffs and soaring mountain peaks.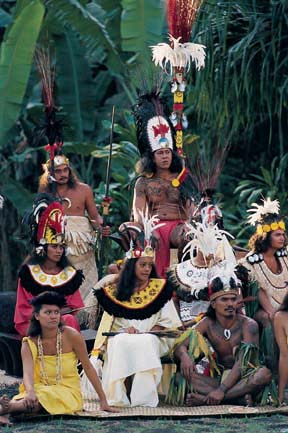 Location, Climate and Population
The islands of French Polynesia are just specks in the vast South Pacific Ocean. The nearest continental land masses are Australia, 5,200 km to the west, and South America, 6,000 km to the east.
The tropical climate has two distinct seasons: the wet season, between November and April, with average temperatures of 27°-30°C, high humidity, and ample rain with brief storms; and the dry season, between May and October, with little rain, drier air and slightly cooler temperatures.
French Polynesia's population, made up of 83% Polynesians (Maoris), 12% Europeans and 5% Asians, is about 220,000 which includes Tahiti's population of 150,000.
Government, Language & Religion
French Polynesia is an overseas territory of the Republic of France. It has a 41-member Territorial Assembly elected by popular vote every five years.Tahitian and French are the main languages spoken, although English is spoken at all major hotels and most shops and restaurants. The religion of the population is 55% Protestant, 30% Catholic, 6% Mormon, 2% Seventh-Day Adventist, and 2% Buddhist and Confucianist.
History
Just how the Polynesian peoples came to populate their islands of the Pacific is a subject of some debate. What is clear, however, is that they were great sailors and navigators who traversed vast distances of open ocean. It's thought that they left South-East Asia around 3000 or 4000 years ago and began to arrive around 300 AD. The islands were originally ruled by chieftains who commanded huge fleets of outrigger canoes and the religious practices at this time included human sacrifices.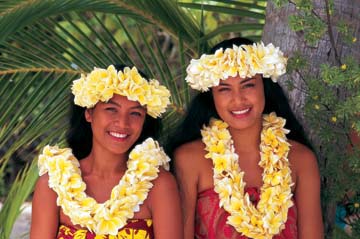 Some of the first European explorers, which included Samuel Wallis (1767), Louis-Antoine de Bougainville (1768) and James Cook (1769), returned to Europe with stories of a paradise on earth inhabited by 'noble savages' and Venus-like women whose sexual favours were freely offered to the visitors. This myth attracted writers and artists like Herman Melville, Robert Louis Stevenson and Paul Gauguin.
The most famous event in the region's recent history was the mutiny on the Bounty in 1789. The mutineers were followed by whalers, traders and Protestant missionaries who razed Polynesian temples (maraes) to the ground, forbidding any activities that were not devoutly Christian.
In 1842, the French ousted the English and the Polynesian Queen Pomare IV was forced to yield to the French and spent the rest of her 50-year reign as a figurehead. At the turn of the 20th century, Tahiti became part of the "French Pacific Settlements" and Copra and mother-of-pearl production became the cornerstone of the economy.
Soon after the USA's entrance into WWII, US soldiers landed on Bora Bora to thwart the Japanese advance in the Pacific. In 1996, the island group took over internal management, but calls for independence from France are a permanent feature on the local political map.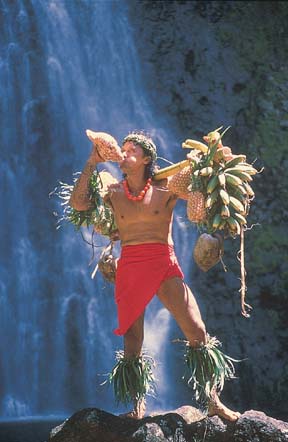 Culture
The Protestant missionaries almost wiped out traditional Polynesian culture by levelling temples, destroying carvings, and banning tattoos and its highly erotic dancing, but fortunately, some of the traditional ways survived. Recently, there's been a strong push to revive the original culture. Traditional musical instruments, including pahu and toere drums and the curious nose flute called a vivo, now join guitars and ukuleles in expressing Tahiti's unique style of music and song. Tahiti's traditional dancing (tamure) has slowly made its way back, but, sadly, the art of making tapa (bark paper and cloth) has all but disappeared.
The Polynesian concept of family is much broader than in the West. Cousins, uncles, aunts and other distant relatives are all considered part of the "family" and are called fetii. The family often has adopted children called faaamu, and children are commonly entrusted to relatives or childless women.
Cuisine
French Polynesia has a unique culinary tradition, with old South Pacific cooking methods combining with classic French gastronomy and Italian and Chinese influences. This manifests itself not just in the flashy expensive restaurants but also in the affordable roadside mobile snack bars called Les roulottes. Food is still cooked in traditional pit ovens dug out in the ground. Stones are placed in it and a fire is lit to heat the stones. The food, wrapped in banana leaves, is placed on top, and then the hole is filled in again with earth. The baking process takes several hours. This kind of oven is called an ahimaa and the feast is called a tamaaraa.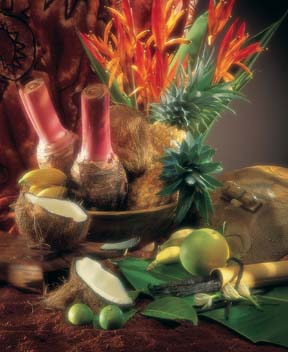 Getting There
There are no direct flights from Montréal but Air France and Air Tahiti Nui offers regular flights between Los Angeles and Papeete.
When to Go & What to Wear
The month-long Heiva i Tahiti festivities held in July are to Tahiti what Carnaval is to Brazil. The festival occurs in the drier and cooler June-October period which is, perhaps, the best time to visit Tahiti.
Life in Tahiti is very informal. Lightweight, washable cottons, sandals, at least two swimsuits and a pair of comfortable rubber-soled shoes for hiking or walking on coral are recommended for visitors.
Where to Stay
There is lodging in Tahiti to accommodate every budget. The deluxe coastal hotels offer spectacular ocean views, open-air restaurants, and florid surroundings, while the island's budget lodges are located more inland but no more than 10 to 15 minutes on foot from downtown Papeete. Over-the-water bungalows, complete with thatched roofs and all the luxury amenities, are also available… with breakfast delivered to your door by outrigger canoe!
Getting Around
Getting around Tahiti is simple, fast and fun. Climb aboard "Le Truck" , Tahiti's safe and efficient public bus service. Destinations are posted atop each bus, which always start and end the round trips at the public market. A blossom emblem atop a taxicab indicates that the driver speaks some English. Tahiti also is served by world-renowned rental car agencies.
Island Hopping
Air Tahiti, the domestic airline of French Polynesia, serves 37 islands in the nation. The flights are noted for their high rate of regularity and punctuality. There are also regular charter boat tours from Tahiti to Moorea or any of the Tahiti's surrounding islands.
Things to See
With its remarkable combination of natural wonders and man-made landmarks, Tahiti is a sightseer's paradise. The island brims with must-see landmarks such as the Harrison W. Smith Botanical Garden; Bougainville Park; the Cathedral of Notre Dame de Papeete; Vaihiria River and Lake and the Maraa Fern Grotto.
There are also museums dedicated to seashells, Tahiti and her islands and the world-renowned French painter Paul Gauguin who painted on Tahiti. The Pearl Museum, the only museum in the world dedicated to this exotic gem of the sea, is a must-see. Aerial tours by helicopter and leisurely sightseeing explorations via boat or all-terrain vehicle offer captivating views of Tahiti's azure waters, majestic hills and fertile plant life.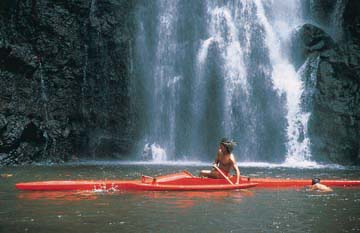 Water Activities
Swimming, snorkelling, diving, game fishing, sailing, surfing, water-skiing, wind-surfing, outrigger canoeing… Tahiti is a dream come true for water-sports enthusiasts. Visitors can marvel at the island's dazzling array of aquatic life from a glass-bottom boat (Tahiti's waters are alive with eels, rays, sharks, and exotic fish).
Land Activities
Golf enthusiasts will enjoy the Oliver Breaud International Golf Course, formerly a cotton plantation, which features two man-made lakes and sprawling fairways. Hikers will love the exciting guided tours of the rugged interior, including spectacular waterfalls and natural swimming pools, mountain peaks with panoramic views, archeological sites of ancient temples (maraes), grottos and lava tubes (underground burrows with meandering streams running through them). Excellent horseback riding and lawn tennis facilities are also widely available.
Festivals and Events
Popular annual events include Marathon races, re-enactments of Tahitian history, beauty contests, arts festivals, Bastille Day celebrations, golf tournaments, surfing contests and a unique stone-fishing festival.
However, what draws the whole of French Polynesia to a standstill is the Hawaiki Nui canoe race, a three-day, four-island, 116 km event, held in early November. It pits over 60 six-man local and international teams against each other.
Nightlife
When the sun sets in Tahiti, the island comes alive with revellers. Indeed, Tahiti is considered to be one of the most vibrant ports in the South Pacific. Dancing, dining, casinos and romance are nightly parts of the Tahiti experience.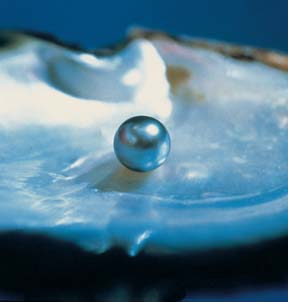 Shopping
No visitor can afford to go home without a souvenir. Take in some shopping at Le Marché, the Papeete Public Market.
Tahiti merchants carry an assortment of French imports and locally-produced goods, including hand-blocked pareos (the traditional wrap-around garment of Tahiti), wood carvings, original gold jewellry, local shell craft and woven items. Black Pearls are one of the most popular Tahitian keepsakes, and are widely available.
For those who want to wear their souvenirs, Tahitian tattoo parlours specialise in Polynesian-style designs featuring ornate geometric designs, palms, animals, birds and other tropical imagery.
Currency & Exchange
The Pacific French franc (CFP) is the currency used in French Polynesia. It is different from the French franc. Major credit cards and U.S. currency is accepted in most hotels, restaurants and other large establishments. Service charges are normally included in Tahiti, so tipping is not required.
Visas & Vaccination
Canadian citizens only need a passport valid for six months beyond their date of return. No vaccinations are required for Canadians visiting Tahiti.
For More Info:
Tahiti Tourism / Maison de la France
1981, av McGill College, Bureau 490
Montréal, Quebec H3A 2W9
Tel.: (514) 288-2026
E-mail: canada@franceguide.com
www.tahititourisme.com
Embassy of France
42 Sussex Drive
Ottawa, ON K1M 2C9
Tel.: 613-789-1795  Fax: 613-562 3704
Email: consulat@ambafrance-ca.org
www.ambafrance-ca.org
Air France
2000, rue Mansfield, Bureau 1510
Montréal, QC H3A 3A3
Tel.: (514) 847-1106
Toll-Free: 1-800-667-2747
Fax: (514) 847-5013
E-mail: See Website
www.airfrance.com/ca
Air Tahiti Nui
1990 E. Grand Ave., Suite 300
El Segundo, CA 90245 USA
Tel: (310) 662-1860
Toll-Free: 1-877-824-4846
Fax: (310) 640-3683
E-mail: See Website
www.airtahitinui-usa.com