China
Xi'An – Warriors, Walls & Wonder
Article and photography by Michael Morcos
Just cannot get enough of China!
With 13 trips and counting, one particular destination had eluded me for two decades. Surprising how I never made it here before as it is one of the most visited cities in China and part of the classic itinerary that included Beijing and Shanghai.
But Xi'an was now in my sights and I was ready.
Both Shanghai and Beijing are great destinations. They are sophisticated, modern and worldly, and so is Xi'an. The real difference is Xi'an is all so cultivated, inviting and has many centuries of recorded history and wonderful attractions.
Our time here would bring us to the most iconic sites, from the famous terra cotta warriors to everyday life of the local Muslims to world class shows. In the end, I would have many fond memories of the city that thrilled and at times mesmerized me.
Terra-Cotta Warriors and Horses
The number one attraction in Xi'an and one of the top sites in China is nothing less than the unbelievable Terra Cotta warriors. Seeing them in magazines and on TV is just a tease, as seeing them live is amazing. Row upon row of individual looking soldiers, generals and horses captivate all who visit.
The story gets even more interesting as our guide would explain the history. The figures, date from at least the the late third century BCE, were discovered in 1974 by local farmers. They are now a UNESCO World Heritage site. The Terracotta Army, as it is known, is a collection of sculptures depicting the armies of Qin Shi Huang, the first Emperor of China, and was a form of funerary art with the purpose of protecting the emperor in his afterlife. It is believed that the three pits containing the Terracotta Army held more than 8,000 soldiers, 130 chariots with 520 horses, and 150 cavalry horses.
Absolutely astounding!
Muslim Street
Our visit to Muslim street was a wonderful surprise and also something very different from the Terra Cotta warriors – and even anything else I had ever seen in China. After all, this religious group that came here centuries ago with the silk trade. The first Muslims came from central Asia when the silk route first started, and have been a very important part of the province of Shaanxi and China.
This rather short street had a carnival atmosphere with bright and colourful neon lights, and much shouting and haggling by merchants wanting your attention to sell their goods. Vendors sold anything and everything you could want to eat, and that is literally the truth as they had many exotic things such as insects and animal parts I would never be able to name.
Great Mosque of Xi'an
Still unimaginable, there were actually mosques here, which is not something I would usually associate with China. A very beautiful area with well-kept grounds. The main buildings looked nothing like you would see in the Middle East. Instead, to an untrained eye, it would look just like any historic Chinese building. Our time here was fascinating and our interaction with locals was brief but meaningful, they welcomed us in with proud smiles.
Xi'an City Wall
Yet another wonder is the historic center of Xi'an were the fortifying walls, one of the oldest, largest and best preserved Chinese city walls. In its time, it was an engineering marvel encompassing more than 14 sq./km. So massive was the structure that it was a physical deterrent to its enemies and the city was never successfully raided. Features of this fortress are four main gates on each side of the rectangular structure, ramparts every 120 meters, a moat and watch-towers. From the walls one can see the ancient city to the inner side and the modern part of the city to the outside.
Big Wild Goose Pagoda
The Wild Goose Pagoda is a Buddhist pagoda was built in 652 during the Tang dynasty. Within it, sutras and figurines of the Buddha that were brought to China from India by the Buddhist translator and traveler Xuanzang are housed. Today, the interior walls of the pagoda also feature engraved statues of Buddha by the renowned artist Yan Liben.
Huaqing Palace
Huaqing Palace, also known as the Huaqing Hot spring, has a long, mysterious past, and legend has it that it can cure diseases which attracted many emperors to build palaces nearby. Visitors can visit an associated museum.

If you are lucky enough to come during the period between April and October, you will be able to watch the musical performance named "Song of Everlasting Sorrow", presented with a backdrop of the Lishan Mountain and the ponds, pavilions, corridors and palaces in the background. The performance is a historical drama with dazzling lights, beautiful music and dance, lavish costumes and the grand stage.
Shows galore
Every night we were in Xi'an we were able to watch live performances. Just like the numerous shows I had the privilege of watching all over China, these here would be incredibly well choreographed and directed with lots of enthusiastic singing, lively dance, colourful costumes, and impressive elaborate sets. Wonderful in person, they are a joy to relive once I got home and flipped through the picture and short videos, I always find a bit of something more to the show which I originally missed. This only proves how deep these performances really are.
Xi'an, the past, now and forever
As China is such a wonderful destination, immensely fascinating, culturally diverse with a long and colourful history so it goes that Xi'an is the same with a back foot planted in the past and a strong leg stretching out to the future.
www.tourismchina.org
Xi'an Videos by Stephen Smith, mycompasstv :
Chinese Street Food in Xi'an – The Muslim Market – mycompasstv
Terracotta Warriors Legacy of Qin Shihuang First Emperor of China- mycompasstv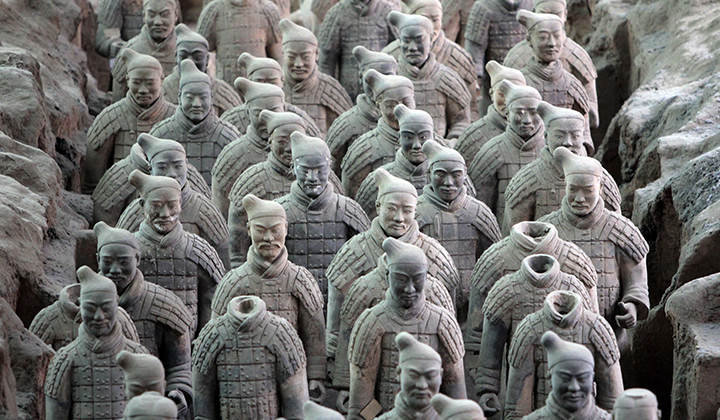 The Camel Legend Show – mycompasstv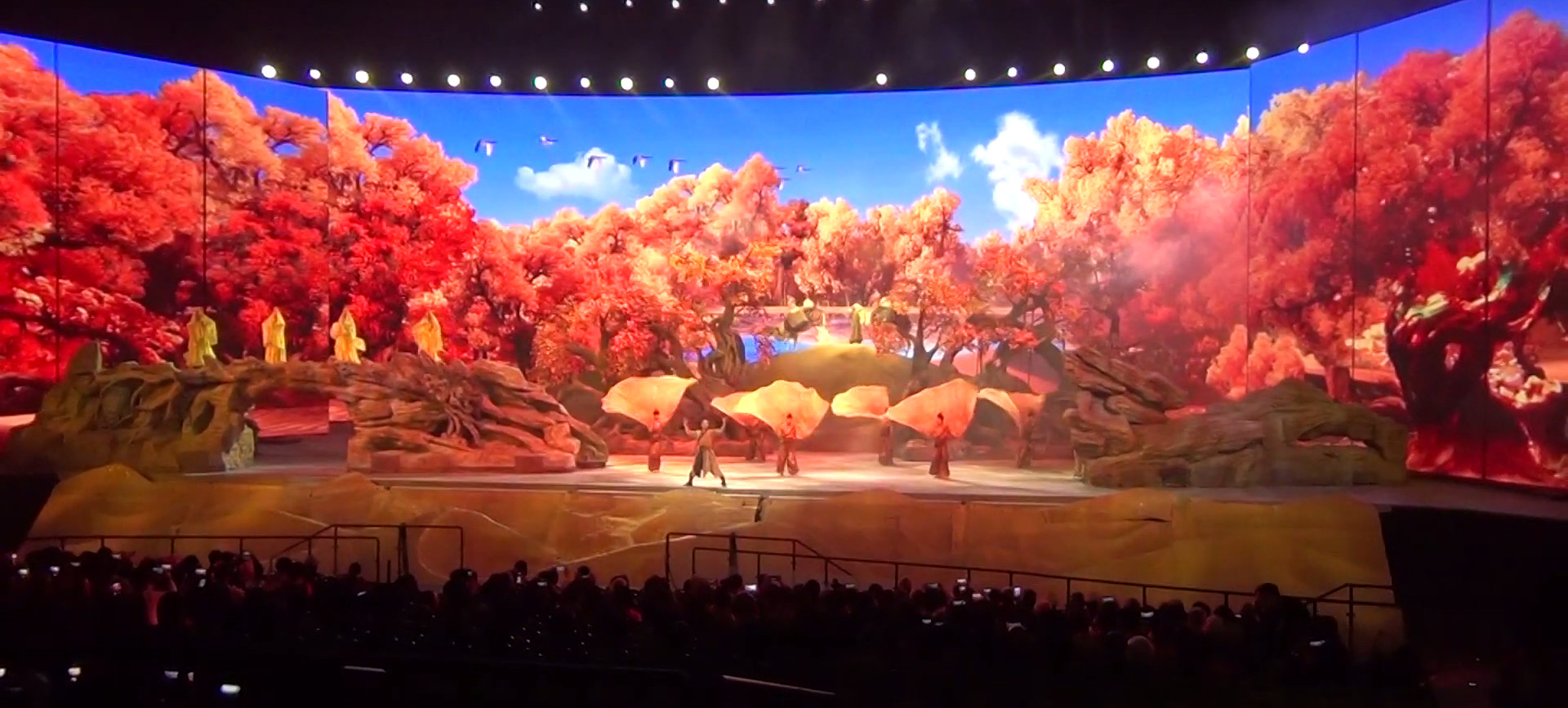 Click on cover to view published article