Guyana
Land of Many Waters
Published in the Fall 2008 Issue of Canadian World Traveller
By Greg James (greg@canadianworldtraveller.com)
Guyana's mighty Kaieteur Falls, with its vertical drop of 226 metres (741 ft), is about five times higher than Niagara. What's more, it's located deep in the country's lush inland virgin rainforest.
This natural wonder of the world is a result of the Potaro River plunging over a lofty sandstone cliff into the verdant, permanently mist-covered valley below.
The awe-inspiring Kaieteur is just one of the highlights of a visit to the land once believed by early European explorers to be the site of El Dorado, the fabled city of gold!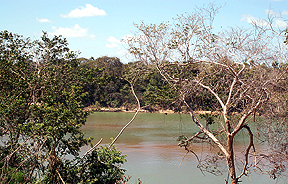 Look, Water!
This little-known country, located on the northeastern coast of South America, is justifiably called the land of many waters because of the numerous rivers, creeks and streams that flow throughout its length and across its breath.
In fact, the name Guyana means 'Land of Many Waters' in a native Amerindian language.
But water in Guyana not only refers to its bounty of fresh river water. The Atlantic washes its 250-mile coastline and during high tides, the ocean sprays its salty brine over the country's legendary seawall that runs quite a distance along the meandering coast.
As a kid, I rode my bike on the winding road that hugged the inside of the wall in the capital city of Georgetown and I vividly remember being occasionally soaked by the sprays as the waves lashed against the other side of the two- to three-metre-thick stone and concrete wall during a high tide.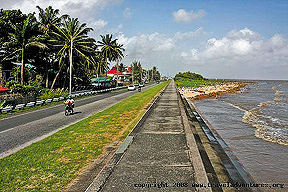 Seawall Promenade
The Seawall (quite wide and high in certain parts) was not only a popular promenade for families taking a leisurely afternoon stroll, but a romantic, sometimes moonlit setting for late-night clandestine lovers.
More importantly, it was a needed defence against the Atlantic's relentless waves that constantly threatened to inundate below-sea-level Georgetown.
The Dutch, who at one time were the ruling colonial power in Guyana, are credited with the creation of the original wall when they reclaimed land along the country's coastline.
It seems that they discovered that the silt of reclaimed land was much more fertile and stable that any deforested area inland, which would be quickly washed away by the perennial tropical rainfalls. This insight on their part was a remarkable ecological first! For visitors, an afternoon promenade on the seawall is a definite must!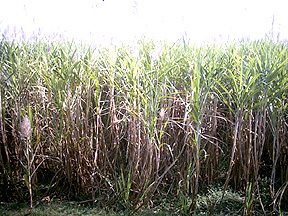 A Sweet Crop
The important sugarcane crops were ideally suited to the flat reclaimed land and the canals, which flowed to the sea through Georgetown and Guyana's other coastal towns, provided reliable irrigation and convenient transport of the produce to the sugar factories at harvest time.
Flat-bottomed, manpowered boats called punts were employed for this purpose.
An upriver 'back-dam' canal fed the irrigation canals with fresh water when needed. The canal system was also used to regulate the amount of water supplied to the numerous rice paddies that were found all along the flat coastal region of the country.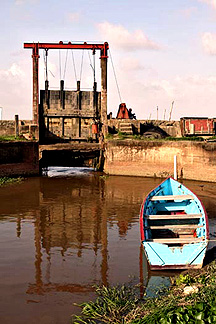 The Kokers
The canals, which we called trenches in Georgetown, channelled the water to the sea. I remember being challenged by my pre-teen friends to walk across a sewerage pipe that spanned one of them instead of crossing by the nearby bridge.
The canal system, based on gravity, only had one problem. The canals led to the Kokers (an old Dutch word for sluice gates), which allowed any excess water to flow out to the sea.
This worked fine during low tides, when the 'kokermen' would manually open the sluice gates by cranking the mechanism that raised the gates.
However when high tides occurred during the rainy seasons, they couldn't do so and the city would be flooded up to at least a metre deep of rainwater! However, most people took this in stride as the water normally receded in a day or two.
In recent years, keeping the aging system in working order has been an ongoing challenge. In 2005, some of the 'kokers' failed to work during a four-day period of heavy rains, causing serious damage to some of the country's valuable crops.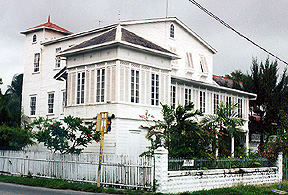 The Bottom House
Because of these seasonal phenomena of flooding, Guyanese houses are built on stilts. Well not really stilts, but columns (wooden or concrete-block) that support the upper storeys.
This creates what is called the 'bottom house' on the ground level, the equivalent to the 'rec room' in Canada or the US.
Since there are no walls to stop the cool tropical breezes from blowing through, the 'bottom house' is an ideal place for kids to play or adults to entertain their friends. Hopefully, as a visitor to Guyana, you will be invited to indulge in a 'bottom house' soiree.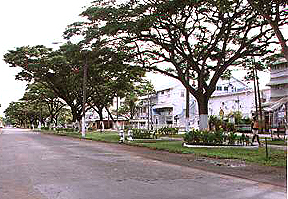 Garden City
Georgetown has been called the 'Garden City' because of the many trees that grace its avenues. The city's avenues were created when some of the its historic canals were filled in.
These unique urban streets are lined with flowering tropical trees, which shed their colourful blossoms at certain times of the year on the pedestrian pathways that run between them .
The avenues, including the most famous one that runs along Georgetown's Main Street, were the forerunners of the current trend in North American and European cities to provide its citizens with car-free thoroughfares. It was not an unusual sight to see parents or nannies pushing prams (baby carriages) along the shady avenues.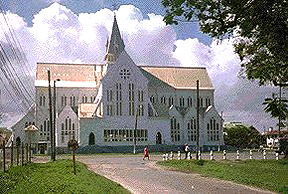 Beautiful Wooden Structures
Georgetown is a city of wooden structures, including most of its houses and public buildings.
Its most famous landmark is St. George's Anglican Cathedral, the second tallest wooden church in the world, at a height of 43.5 metres (132 feet).
The building of St. George's was completed on its 'round-about' site in 1899. This house of worship is notable for its soaring steeple, Gothic arches, clustered columns and flying buttresses, all constructed out of wood!
Unfortunately, an accidental fire destroyed another of the city's notable wooden structures, the 134-year-old Sacred Heart Roman Catholic Church (also known as Main Street Church), during a Christmas Day Mass in December 2004.
This was a particularly sad event for me, as I attended Sacred Heart Church as well as the adjacent Catholic elementary boys' school when I was growing up in Guyana.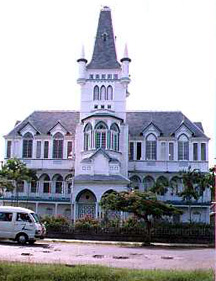 A Walk Along High Street
Georgetown's other public buildings of note are its 'fairytale-castle' Neo-Gothic City Hall, built in 1889 entirely out of wood and decorated with wrought-iron crenulations at the apex of its tower, and the equally intriguing Victoria Law Courts, now Guyana's High Court, which was constructed in the same era.
The style of architecture of the Courts is thought to be closer to that of the timber-framed buildings built in the time of Queen Elizabeth I, though this extensive galleried structure was designed and erected during the long reign of Queen Victoria.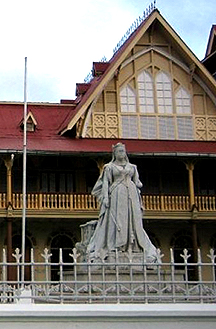 In 1894, a statue of Victoria was unveiled on the lawns of the Courts Building that bore her name, but shortly after Guyana gained its independence from Britain in 1966, it was unceremoniously removed, Happily, today Victoria is back in her original spot, but with a broken arm due to a mishap in her travels!
Both of these buildings, which are a legacy of Guyana's British colonial past, are located on Avenue of the Republic, formerly named High Street.
Stabroek Market
At the end of your walk along High Street, you will come upon Georgetown's popular Stabroek Market (also called Big Market).
This noisy shopping emporium sells everything from local fruits and vegetables (of which there is an abundance) to all kinds of meat (including goat), live chickens and freshly caught fish.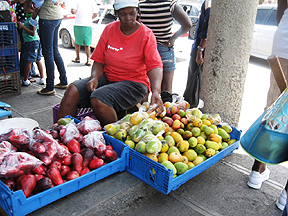 Besides the stalls offering food provisions, the market boasts many other large and small stalls selling furniture, household goods, hardware, clothes, jewellery (especially pieces made of pure 100K Guyanese yellow gold) and lots and lots of other locally produced and imported merchandise.
Animated and often boisterous vendors compete for the attention and patronage of the crowds of shoppers who fill the market's aisles each day.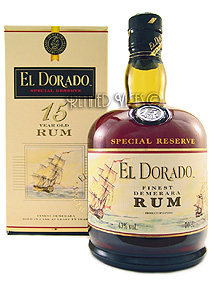 Demerara: More than a  River
The rear of this colourful and bustling indoor market is actually a wharf built on piles driven into the Demerara River. The name of the river, and the county where Georgetown is located, is the very same one that's recognized worldwide because of the export of Guyana's famed Demerara rum and Demerara sugar, a required ingredient of many baking recipes.
Constructed of cast iron and galvanized steel in 1881, Stabroek Market covers an area of about 7,000 m2 (just under 80,000 sq. ft). An imposing four-sided clock tower stands atop this remarkable edifice, which is reminiscent of the architectural style popular in Great Britain in the late Victorian era.
A Little Word of Caution
A visit to Stabroek Market is a must for any visitor to Guyana. However, you should be cautious in any crowded public place in Georgetown, as petty thieves sometimes take advantage of unsuspecting tourists. Avoid wearing expensive jewellery, make sure you have a secure handbag and don't walk around with large sums of cash or other valuables. This is particularly true after dusk.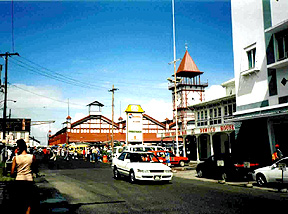 I trust this cautionary word will not dissuade any of you from visiting this truly unique travel destination. Outside of its urban centres, Guyana is just as safe as any other Caribbean or South American destination.
For the most part, Guyanese are very affable, trustworthy and extremely hospitable to 'strangers'. Entertaining visitors royally comes naturally for most of the country's over 750,000 people.
A Day at the Zoo
Among the most important points of interest in Georgetown is its extraordinary Botanical Gardens and Zoo, officially called the Guyana Zoological Park.
If your visit to Guyana does not include a tour of its 'interior' (or even if it does), this is the best way to acquaint yourself with the rich but sometimes elusive variety of wildlife found in the rain forests, savannahs, mountains and rivers of this world-renowned centre of biodiversity.
The Guyana Zoological Park houses approximately 30 species of mammals, 40 species of birds, 15 species of reptiles and 20 species of fish.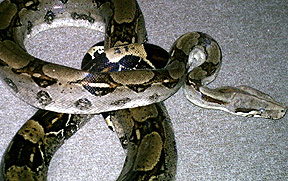 Endangered Species
The zoo's mammals include jaguars, pumas, tapirs, giant otters, white-faced saki monkeys, capuchin monkeys, two-toed sloths, and manatees (also called sea cows).
Its avian guests include long-living harpy eagles (the largest, strongest and most powerful raptors in the world), parrots, tropical owls and toucans (the national bird of Guyana – see below).
For those fascinated with reptiles, there are rattlesnakes, spectacled caimans, anacondas, mata-mata turtles and emerald tree boas.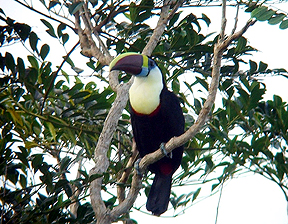 Some of these are endangered species. These include the harpy eagle, the jaguar, the giant otter and the West Indian manatee.
The zoo has an excellent 'Nature School' for local school children to teach them about these species and their natural habitats and the ways we can all ensure their preservation in the wild.
Garden of Delights
The Zoo's Botanical Gardens cover a huge area on the eastern edge of Georgetown.
All kinds of exotic native flora thrive in its flowerbeds and the wide-spreading branches of its tropical trees give shade to its well kept lawns, which are dissected by manmade streams and dotted with picturesque shallow ponds.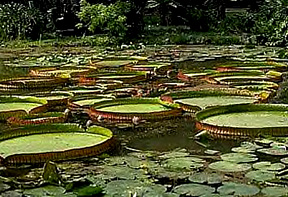 Some of the garden's streams and ponds are covered with 'Victoria Regina' water lilies.
Stretching about two metres across, the lily pads look like enormous pie plates and the huge blossoms, with their pearly white petals and bright red centres, stand tall between the oversized pads.
As you may have guessed, this remarkable water lily was named in honour of the British sovereign of the time.
Romantic & Heart-Warming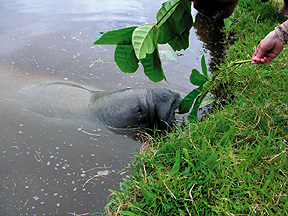 Another endearing feature of the gardens is its Kissing Bridge, a gracefully arched latticed pedestrian bridge spanning one of its streams, on which lovers have acted out their affection for each other since the day it was built.
But an experience not to be missed is feeding the manatees, the world's only truly herbivorous aquatic mammals.
They eat between 60 and 70 known species of plants, but will gladly accept handfuls of grass pulled up by visitors from the garden's lawns and offered to them from the bank of the ponds.
These gentle, heart-warming giants, also called sea cows, are a national treasure for Guyana and a source of joy for the rest of the world. Currently there are 13 individuals housed in the ponds of the Botanical Gardens.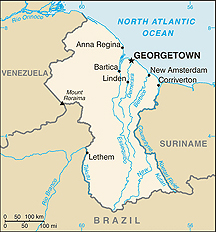 Where Is Guyana?
People are often confused about Guyana's location, culture, language and history. Is it a Caribbean island? Is it a country in West Africa or is it located somewhere in the South Pacific? Is it Guiana or Ghana?
To add to the confusion, Guyana's neighbouring countries were once called Dutch Guiana (now named Suriname, after its independence from the Netherlands in 1975), and French Guiana (now called Guyane and considered an overseas territory of France rather than its former role as a French penal colony). The three Guianas have little in common culturally because of divergent colonial histories and languages.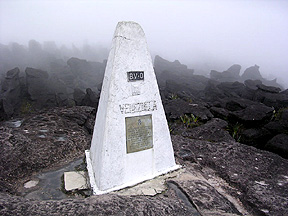 In fact, Guyana is today what used to be called British Guiana, the little English-speaking pink bit at the top of South America that was part of the far-reaching British Empire.
This means that Guyana has more in common with the Caribbean islands of Trinidad, Barbados and Jamaica because of its shared British colonial heritage. Nevertheless, Guyana Is adamant in its factual claim to being the only English-speaking South American country.
Guyana's other neighbours are Spanish-speaking Venezuela to the west and Portuguese-speaking Brazil to the south. The borders of the three countries converge at the summit of Mount Roraima, which was made famous in 1912 when Sir Arthur Conan-Doyle wrote his fictional novel entitled The Lost World, using Roraima as its location.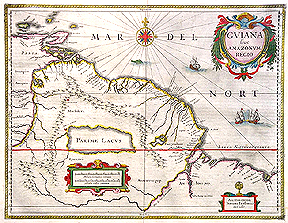 A Brief History Lesson
Guyana became an independent republic on May 26, 1966. But it was a long and winding road getting there. Guyana was 'discovered' in 1498 by European explorers, so its recorded history stretches back more than 500 years!
The country's colonial past is punctuated by battles fought and won, possessions lost and regained, as the Spanish, French, Dutch and British wrangled for centuries to own this coveted land. In fact, place names in Guyana reflect this!
Eventually the territory was subdivided by the colonial powers, hence the three Guianas and the ongoing claim to a 'Guayana Province' by Venezuela, acting as heir of Spain's past colonial expansionism.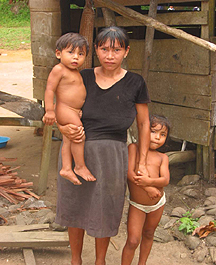 A Land of Six Nations
The population of Guyana, estimated to date at approximately 750,000, is made up of its original Amerindian inhabitants who were later augmented by other ethnic groups, namely West Africans, East Indians originating from the Indian subcontinent, Cantonese Chinese, Portuguese from Madeira and a smattering of descendants of other European colonists and more recent émigrés.
How this happened was the result of the worldwide quest by the British colonials to find replacement indentured workers for the colony's profitable sugar estates.
Following the abolition of slavery in 1833, many of the former African slaves in Guyana had walked off the job, preferring to do their own subsistence farming on freehold land.
A Real Melting Pot
Over the years, Georgetown, which accounts for some 25% of the total population of the country, became a veritable melting pot of cultures, with many residents proudly claiming multiple ethnic origins.
In the latest census, Guyanese of East Indian descent (Indo-Guyanese) constituted 51 percent of the population while Afro-Guyanese constituted 42 percent. The remaining population was composed of native Amerindians (4 percent) and people of European or Chinese descent (3 percent).
Guyana's population has remained fairly constant since the 1960s because of mass emigration by predominately middle-class Guyanese to the UK, Canada, the Caribbean and the US following independence from Britain and political upheavals in the country. In fact the Guyanese Diaspora is probably greater than the present population of Guyana! 
Ninety percent of the inhabitants of Guyana, which includes the population of Georgetown, live on the narrow coastal plain of the country.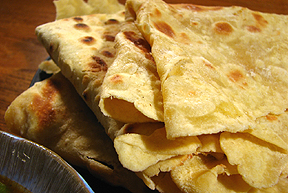 Guyanese Fusion Cuisine
Like its people, Guyanese cuisine is like taking a trip around the world, but always with a local twist.
Guyana's native Amerindians contributed pepper pot, which is a kind of dark, spicy stew made with meat that is marinated in cassareep, a condiment made from the sap of the bitter cassava. Pepper pot is often served with biscuit-like, pure-white cassava bread.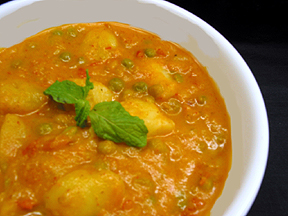 Curry and roti is a decidedly Guyanese dish, even though it originated in India. The curry, which could contain potatoes combined with beef, chicken, shrimp or goat, is often wrapped in the plate-sized roti.
The roti is a pita-like bread that is made from a white flour dough. After being rolled out with layers of ghee (clarified butter), roasted on a tawa (a flat pan made of cast iron) and ceremoniously clapped to separate the layers, it becomes a delicious flaky flat bread.
More Culinary Delights
Guyanese dishes with roots in West Africa include metagee, a wonderful medley of salted meats and vegetables, including cassava, green plantains, yams and eddoes (ground provisions), boiled in milk extracted from grated coconuts and topped with salted fish, okras, onions and optional dumplings.
Other African-inspired recipes include "cook-up rice" also known as "peas and rice" (the peas being black-eyed peas) and foo-foo, which is made from boiled green plantains that are placed in a large wooden mortar and pounded with a long, thick wooden pestle (a mortar stick) until smooth. And how can I forget the tasty callaloo or black soup made with eddo leaves, okras, shrimp and crabs.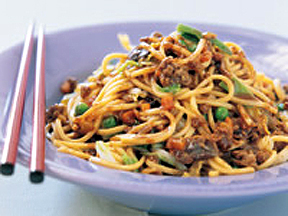 Guyanese chow mein evolved from the Chinese recipe because of the lack of the original ingredients. This produced a uniquely Guyanese dish.
The fine egg noodles are boiled and drained then quickly stir-fried with shredded vegetables and chicken, soy sauce (which we called Chinese cassareep) and spices. The finished dish is usually decorated with chopped green onions and thin strips of omelette. Inevitably, local diners add dollops of "Guyanese hot sauce" to the chow mein before consuming it.
The Portuguese contribution to the Guyanese menu is garlic pork. Cubes of pork are marinated in white vinegar, salt, garlic and thyme for at least a week then drained and fried with more chopped garlic. Small "shot" glasses of straight gin are consumed with the pork to "cut the fat". This dish is often served as breakfast on Christmas morning!
I would be remiss in not mentioning the lingering British colonial influence if the form of such "tea-time" delicacies as Guyanese patties (miniature meat pies, sometimes made with curried filing encased in a delicate flaky crust), cheese straws, devilled eggs (which we called stuffed eggs) and ribbon sandwiches, made with multi-coloured cheese filing.
Coils of Black Pudding
Finally, on this exotic local menu, there is black pudding, the homemade Guyanese version of the relatively bland English, Scottish and French blood sausages.
In Guyana, the blood is combined with cooked rice or grated raw potatoes and lots of aromatic herbs and spices then stuffed into casings or "runners",  which are actually the meticulously cleaned small intestines of pigs. This may all sound quite disgusting to the uninitiated and watching the preparation process is not for the squeamish, but after being carefully boiled in large pots of  water, the tender "coils" of black pudding are just plain delectable!
Recipes for all of the above-mentioned Guyanese delicacies can be found at The beautifully illustrated website called Tastes Like Home conceived by a Guyanese expat living in Barbados .
Homemade beverages in Guyana include mauby (made from the bark of a tree), sorrel (juice extracted from the red sepals of the Roselle plant), 'fly', which is a mildly alcoholic drink made from red potatoes and the more familiar ginger beer, made from grated green ginger root .
Of course a glass of Guyana's world-famous dark rum or the excellent locally brewed Banks Beer is always an option.
Fêting
Guyanese love to party. Fêtes are dances that can go on all night especially at Christmas and New Year's. Most large hotels and popular nightclubs have "Old Year's Fêtes" where the participants are dressed in elegant formal wear.
If you are visiting Guyana, even for a short stay, it is advisable to pack at least one formal outfit in the very likely event of being invited to a fancy ball or other dressy occasion.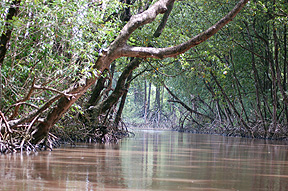 Beyond Georgetown
For most visitors, a trip to Guyana means a flight into the virgin rainforest or the expansive Rupununi savannahs of Guyana's interior. The biodiversity of the flora and fauna in Guyana's hinterland is unmatched anywhere in the world.
Trip of a Lifetime
The star of any inland trip is Kaieteur Falls and as a boy I was fortunate in doing the overland route with my scout troup. It took three days to get there and three days to return to Georgetown, but it was an experience of a lifetime.
The trip consisted of ferry rides, drives through jungle roads on the back of an open truck, portaging over rapids along the Potaro River and overnight camping at the bottom of the falls before hiking up the winding jungle paths that led to the very edge of Kaieteur.
Everything was exactly as nature made it. No postcard or souvenir stands, no restaurants or hotels, and most remarkably, no rails to protect you from falling over into the gorge!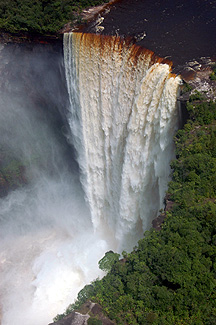 A Daring Flight
I did return by seaplane in later years and was happy to see that nothing had changed. The day trip, which can be arranged in Georgetown, is truly spectacular. You fly over acres and acres of thick, lush rainforest that form a green undulating carpet with wine coloured meandering ribbons of rivers running through it.
When you get to the falls, the pilot will fly along the upper reaches of the river then drop the small plane into the gorge just as you get to the crest of the falls.
After circling the gorge and flying quite close to the thundering cascade of water the plane actually lands on the river not too far away from the spot where it plunges into the gorge! Make sure you have a fully loaded camera.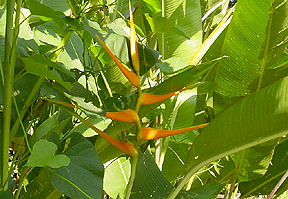 The area around the falls can only be described as Eden. Exotic plants and birds vie for attention with the spectacle of the sheer drop and constant roar of Kaieteur's unfettered powerful waters.
Any world traveller should definitely put this magnificent sight on their must-see list!
A Sure Return
There is an age-old saying in Guyana. If a visitor wants to ensure a return trip he or she should
"Eat Labba and Drink Creek Water".
You may not get a chance to eat labba, a wild animal that looks like a large guinea pig, but you will certainly want to drink some of Guyana's sweet, wine-coloured, pure creek water.
For More Info About Guyana:
Guyana Tourism Authority
Georgetown, Guyana
Email: info@guyana-tourism.com
Website: www.guyana-tourism.com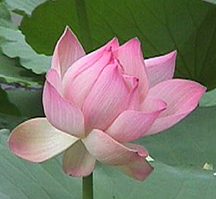 High Commissioner for Guyana
151 Slater Street, Suite 309
Ottawa, ON K1P 5H3
Tel.: 613-235-7240/7249
Email: guyanahcott@rogers.com
Website: www.guyanamissionottawa.org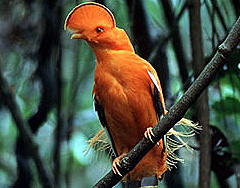 Touring Guyana:
Guyana Tourism Authorityprovides links to Local and International Tour Operators.
Guyana Birdingfeatures info for birders and ecotourists.
Website: www.guyanabirding.com
Some Other Interesting Links:
Splashmins Fun Park and Resort, Guyana
Website: www.splashmins.com
Guyana Motor Sport and Photo Gallery Portal
Website: www.motorsportsguyana.com
Tastes Like Home: Guyanese and Caribbean Recipes 
Website: www.tasteslikehome.org
The Mango Tree House: Fables and Tales of Guyana
Website: www.childrensstories.ca