New Mexico
Off the Radar No More
Published in the Fall 2008 Issue of Canadian World Traveller
By Nick Brune (nbruner14@hotmail.com)
Photos courtesy of: New Mexico Tourism Department (www.newmexico.org)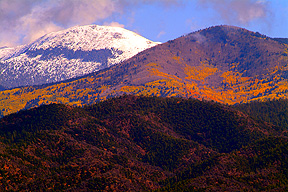 Wedged between Texas on the east and Arizona on the west, the state of New Mexico is far too frequently overlooked by world travellers.
Perhaps this is because it doesn't boast a major international city or well-known natural landmark like the Grand Canyon or Niagara Falls to act as a magnet in attracting tourists.
But, what it does offer is an endless variety of awe-inspiring sights, more than enough to enthrall the most discerning and discriminating of visitors. Indeed, New Mexico literally offers
something for everyone!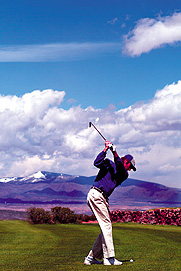 Nature at its Best
For the nature enthusiast, this sunny southwestern state provides breath-taking vistas and stunningly rugged landscapes.
Hikers can challenge themselves on an almost endless network of picturesque trails.
Sporting types who pine for something other than hiking can enjoy everything from world-class golf courses to white-water rafting to mountain climbing.
Adding to all of this, New Mexico abounds with unique wildlife and great archeological treasures.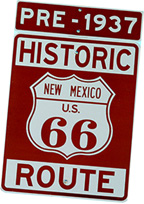 Land of Enchantment
New Mexico offers its visitors many scenic byways, including the famed Route 66, fascinating indigenous cultures, intriguing museums and monuments, and richly diverse arts, crafts, and local cuisine.
In short, it really does provide something for every taste and is richly deserving of its self-proclaimed moniker "Land of Enchantment."
Historic Santa Fe
Let's begin our tour in Santa Fe, New Mexico's capital, which is only the fourth-largest city in the state.
Although it counts just over 72,000 inhabitants, Santa Fe is fast growing as an international travel destination as it is almost unparalleled in the state, in terms of its richness in heritage, arts, and culture.
Nestled in the beautiful Sangre de Cristo Mountains and the foothills of the Rockies, the city is truly blessed in natural beauty. In addition, it is favoured by the climate gods with an average of over 300 days of sunshine and clear blue skies.
You'd be best advised to begin your tour of the city in its historic downtown, and even more specifically at the Plaza, which is a one-block square adjacent to the Palace of Governors.
The Palace was the original seat of New Mexico's territorial government back to the days of the Spanish colonization.
A couple of other areas not to be missed are the Canyon Road arts district with its numerous indigenous galleries and "Museum Hill", the site of the major art museums of the city.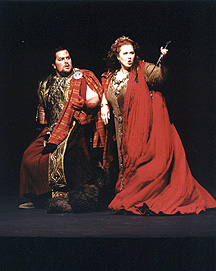 From Fiestas to Opera
Many tourists find Santa Fe especially striking around mid-to-late September when the aspens in the Sangre de Cristo Mountains turn a stunning yellow and the skies a clear azure blue.
This is also the time of some noteworthy festivals such as the annual Fiesta de Santa Fe, which commemorates the recapture of Santa Fe by Don Diego de Vargas.
There are many other delightful treats and attractions within the city. However, for the sake of brevity, the one that simply must be mentioned is the Santa Fe Opera.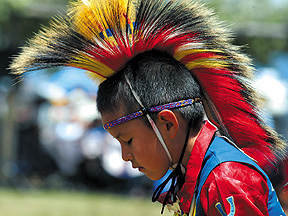 Most people probably do not associate high culture with Santa Fe. Sadly, they are either misinformed or unenlightened.
A mere ten minutes from the downtown, you can listen to world-class performers in an open-air arena (with a roof) with an absolutely glorious view of the mountains in the background at sunset. It simply doesn't get any better than that!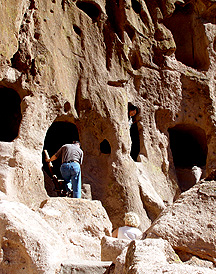 Bandelier National Monument
However, New Mexico has a great more to offer than the myriad of attractions of Santa Fe. Bandelier National Monument, located near Los Alamos in the northern reaches of the state, is a nature-lover and hiker's delight.
Administered by the National Parks Service, about 70% of Bandelier is a wilderness preserve.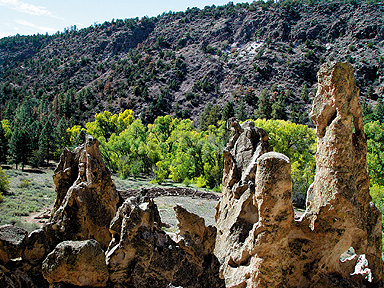 A Hiker's Paradise
Hikers can enjoy stunning vistas, remote archaeological sites, centuries-old Puebloan ruins, and gazing upon rare southwestern wildlife.
The Main Loop Trail, at a mere 1.2 miles round-trip, is the most popular of the Park's several scenic trails. Many hikers also take in Alcove House with its 140-foot ascent and four wooden ladders and many stone stairs. Open dawn to dusk, the Park also offers an extensive museum collection.
20th Century History Comes Alive
A visit to New Mexico does not forget the recent-history buff. Arguably one of the most significant changes of the twentieth century was the advent of the nuclear age. It was ushered in through a top-secret American achievement called the Manhattan Project, which was designed in LANL (the Los Alamos National Laboratory).
Today, LANL is one of the largest multidisciplinary institutions employing over 15,000 people. It is also a designated National Historic Site.
While only official visitors are permitted access into LANL itself, it does operate the highly informative and educational Bradbury Science Museum, which is free and open to the public.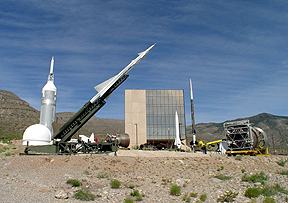 The student of 20th Century history can also visit the Trinity Site, where the first atomic bomb in history was detonated at the Test Range on July 16, 1945.The site is located on property owned by the present-day White Sands Missile Range and is located about one hundred kilometres from Alamogordo.
Also of interest is Alamogordo's New Mexico Museum of Space History, which takes you on an intriguing trip back to the origins of America's space exploration program.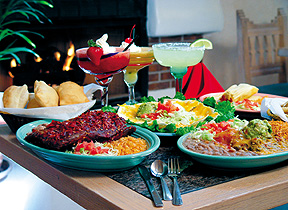 Las Cruces
Situated at the other end of the state, Las Crucesoffers warm weather with an incredible 350 days of sunshine per year. Centuries ago, Spanish explorers brought their faith, culture, language and way of life to this area.
Today, over four hundred years later, the past is one of the greatest treasures that the region offers, a treasure still found in everything from traditional architecture to spicy cuisine and unique artwork.
When you visit Las Cruces, you find yourself at the crossroads of the past and the present, and Hispanic, Indian and Anglo-American cultures, as well as in the fertile river valleys and vast deserts of the surrounding region.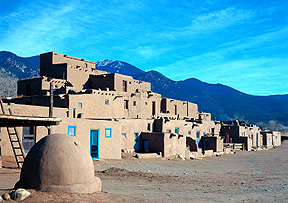 A Hidden Gem
While New Mexico may be a little off the beaten path and not at the top of your list of destinations to visit, it truly is a hidden gem.
It really does have a rich variety of offerings and attractions, more than enough to satisfy those looking for a unique and satisfying travel experience.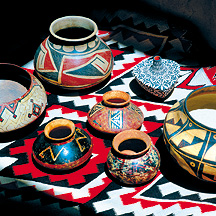 It offers stunning natural beauty, a rich variety of cultures and cuisines, scenic hiking trails and highway drives, a fabulous array of pursuits for the sports enthusiast, and museums and galleries of the highest quality.
And if Santa Fe, Los Alamos, Alamogordo or Las Crucesdoesn't spoil you, then Albuquerque, Roswell, Carlsbad, orClovis surely will.
And while you might 'leave your heart in San Francisco,' a visit to New Mexico and will surely capture your inner soul.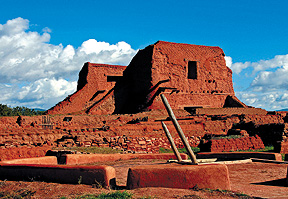 For More Info About
New Mexico:
New Mexico Tourism Department
Tel.: 505-827-7400 or 1-800-733-6396
Website: www.newmexico.org